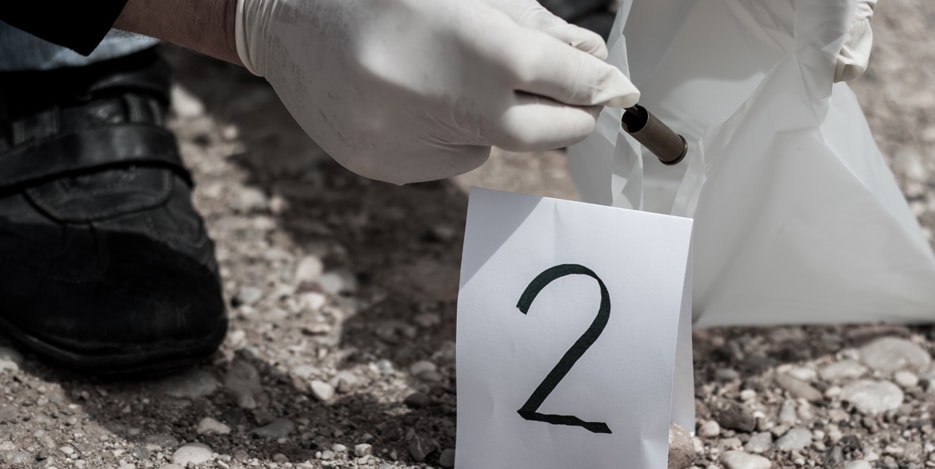 Hartford Manslaughter Defense Attorneys
Defending Hartford & Manchester clients against murder and violent crime charges
Any crime involving the death of another person is an extremely serious matter. However, depending on the circumstances of what occurred, there are different levels of offenses. Typically these differences depend on the individual's state of mind during the crime. Nevertheless, a manslaughter conviction can lead to heavy financial penalties and lengthy prison time, as well as irreparable damage to your reputation and future.
You may find yourself facing manslaughter charges through no fault of your own – mistaken identity, being in the wrong place at the wrong time, or through self-defense. The Hartford murder defense attorneys at Barry, Barall, Taylor & Levesque, LLC protect your constitutional rights and fight the charges against you. Call us today to start building your defense.
Understanding murder and manslaughter charges in Hartford
Homicide, murder, and manslaughter all mean different things in the state of Connecticut. Homicide is a general term that means ending another person's life, either lawfully or unlawfully. There is really only one lawful way to end another person's life in the eyes of the court – protecting yourself or another from death, also known as self-defense.
Murder charges are when a person kills another with intent, or malicious forethought. This intent is what differentiates murder from other forms of homicide, like manslaughter. Forethought or malice may be proven in the form of statements or actions preceding the murder, like taking the time to plan the criminal activity. A murder conviction brings some of the most severe penalties, including life in prison. Connecticut abolished the death penalty in 2012.
Manslaughter charges are brought against an individual if he or she unlawfully kills a person without intent or malicious forethought. Manslaughter is usually unintentional and unplanned – a situation where there was no intent to kill someone but a death occurred nonetheless. There are many different circumstances under which manslaughter can happen, and our experienced criminal defense attorneys are here to listen to your story and provide knowledgeable guidance.
Manslaughter charges and penalties explained
CGS § 53a-55 lays out the details of manslaughter charges and penalties. Many states delineate between voluntary and involuntary manslaughter. However, Connecticut bases its charges on degree of violence and recklessness or negligence. These statutes are as follows:
First-degree manslaughter. This is defined as when, acting with intent to cause physical injury to another, a person causes another's death. It can also be first-degree manslaughter when someone causes the death of another while under extreme emotional disturbance or behaving recklessly with extreme indifference to human life. This is a Class B felony, which can result in sentences from five to 20 years; more if the crime was committed with a firearm.
Second-degree manslaughter. Second-degree is when a person recklessly causes the death of another individual, or intentionally causes or aids an individual to commit suicide (except in cases of force, duress, or deception, which is considered murder). This is a Class C felony, resulting in sentences of up to 10 years, plus more if the crime was committed with a firearm.
Second-degree manslaughter with a motor vehicle. This occurs when an individual causes the death of another while driving under the influence of alcohol or drugs. This is a Class C felony.
Misconduct with a motor vehicle. A person can be charged with misconduct with a motor vehicle if he or she causes the death of another while operating a vehicle with criminal negligence. This is a Class D felony, with possible sentences of one to five years.
The criminal defense attorneys at Barry, Barall, Taylor & Levesque, LLC can explain the charges you may be facing and discuss the best strategies with which to fight them.
Hartford manslaughter situations and circumstances
It's important to understand the difference between murder and manslaughter, as well as intent. When we take your case, we work to show the prosecution that you had no intent and no malice when a life was tragically lost. Our attorneys have seen manslaughter cases involving issues like:
Crimes of passion. "Crimes of passion" occur when a person acts out of sudden emotion, without premeditation. You may be charged with manslaughter if the actions of another cause you to become enraged or overwhelmed and your actions result in his or her death.
Intentionally aiding the suicide of another. Connecticut law considers assisting another in a suicide second-degree manslaughter, regardless of the situation.
Killing another while under threat. If a person kills another while under coercion – the threat or use of deadly force – he or she can be charged with manslaughter.
Unintentionally killing someone through recklessness. The state defines reckless behavior as an extreme deviation from normal and reasonable conduct. You can be charged with manslaughter, for example, if you cause a fatal accident while driving 40mph over the speed limit.
These are only a few potential circumstances under which a person may be charged with manslaughter. Our experienced lawyers understand that some tragedies occur without malice, and we fight your charges aggressively.
How a skilled manslaughter defense attorney can help
If you've been arrested for manslaughter, your first priority is defending your rights. Many people don't know the extent of their constitutional rights upon arrest, and this is where your criminal defense lawyer starts working for you. You're entitled to a fair process within the criminal justice system, and experienced attorneys ensure you get it.
We investigate all aspects of your case, including discovering if your arrest, warrant, or evidence was secured improperly by law enforcement. We develop a customized defense strategy on your behalf, working to either minimize the charges against you or have them dropped altogether. Manslaughter is an extremely serious offense – a conviction can cut short your future and your freedom. We'll fight for you.
Skilled Hartford manslaughter defense lawyers
If you're facing manslaughter charges, you need aggressive and experienced representation immediately. The homicide defense attorneys at Barry, Barall, Taylor & Levesque, LLC dedicate themselves to ensuring you secure the best possible outcome for your case. Talk to our legal team today. We're located on W. Center Street in Manchester. To schedule a free consultation with one of our attorneys in Hartford or Manchester, please call 860-649-4400 or fill out our contact form.