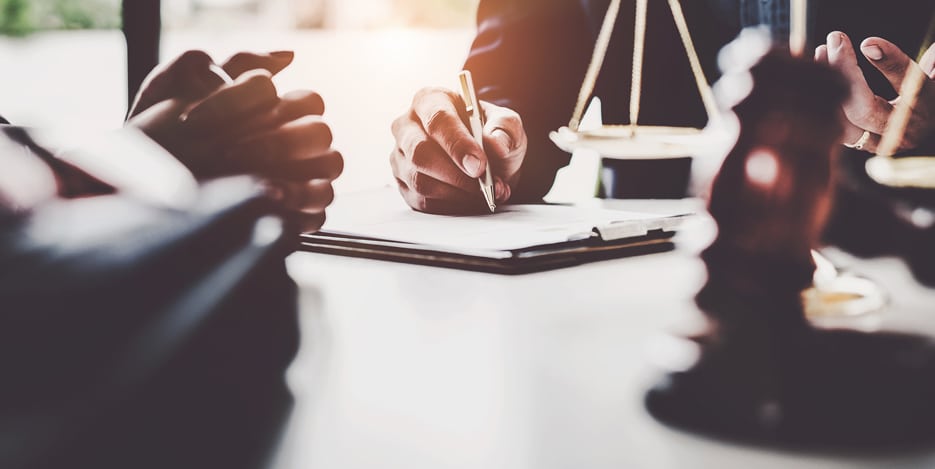 Hartford Murder and Homicide Defense Lawyers
Aggressive defense for murder, homicide and manslaughter charges in Hartford & Manchester, CT
Homicide, murder and manslaughter are among the most serious crimes a person can be charged with, and carry the most serious consequences. Considered felonies under state and federal law, they can carry multi-year sentences or life in prison (Connecticut abolished the death penalty in 2012). It's essential to employ  solid, dedicated legal representation if you're facing any type of homicide charge.
The Hartford criminal defense attorneys at Barry, Barall, Taylor & Levesque, LLC are highly qualified in defending clients facing murder and manslaughter charges. When we take your case, we focus on your resources on defending your civil rights, fighting the charges against you and protecting your reputation. Contact us today.
Homicide and the difference between murder and manslaughter
Homicide is the general term for any death caused by the unlawful actions of another individual. If this person's actions were deliberate, it's called murder. If the person's negligent or reckless behavior caused the fatality, it's called manslaughter. No matter what the technical term, any type of homicide conviction will have a permanent impact on your life.
What you're charged with – murder or manslaughter – depends on the circumstances around the person's death. Some basic information about each is below.
Murder
Murder is the intentional and deliberate killing of another individual, rather than a "heat of the moment" killing. Premeditated murder carries much higher and more severe penalties than manslaughter. Additionally, if an unintentional homicide occurs while an individual is committing a felony may also be considered a murder.
Manslaughter
Manslaughter is a lesser – but still very serious – offense involving an unintentional or unplanned killing with mitigating circumstances. Generally, there are three ways in which you may be charged with manslaughter in Connecticut:
The intent to cause serious injury to another person and caused their death
The intent to cause the death of another person, caused their death and the death occurred while you were under extreme emotional duress
Engaged in reckless or negligent conduct which created a grave risk of death and extreme indifference to human life and caused the death of another person
Note that attempted murder carries its own penalties and charges. Simply because an attempt to commit murder was unsuccessful doesn't mean it wasn't a crime.
Penalties and consequences for a CT homicide conviction
You may face a variety of penalties and a prison sentence if you're convicted of murder or manslaughter. The exact consequences depend on your particular situation and the form of homicide. Our Hartford attorneys work to minimize the charges against you or have them dropped completely.
Murder. This is considered a Class A felony, punishable with a minimum of 25 and up to 60 years in prison and up to $20,000 in fines.
First-degree manslaughter. A Class B felony, these are punishable by up to 20 years in jail and up to $15,000 in fines.
Second-degree manslaughter. Second-degree manslaughter is considered a Class C felony and is punishable by up to 10 years in prison and up to $10,000 in fines.
Misconduct with a motor vehicle. This is a Class D felony, punishable by up to five years in jail and up to $5,000 in fines.
Criminally negligent homicide. A Class A misdemeanor, this is punishable by up to one year in jail and up to $2,000 in fines.
As you can see, a conviction of any of these charges carry very heavy weights. We can help you work to ensure this doesn't happen.
Strong, qualified Hartford homicide defense lawyers on your side
If you or someone you care about has been arrested or is under investigation for murder or manslaughter, you need a law firm with big resources and powerful strategies working for you. Our Hartford attorneys go over your case with a careful eye, making sure no detail is missed, to find the right angle for your case. We strenuously negotiate for the charges to be dropped or reduced – and in the absence of that, we never stop fighting for your acquittal.
When we take your case, we use the means available to us to find evidence for your defense, including investigating the crime scene, securing video footage, interviewing witnesses, and bringing in experts like private detectives, medical experts, forensic scientists and ballistics experts.
It's impossible to go up against murder and manslaughter charges without proper legal representation – the stakes are simply too high. Our criminal defense attorneys have decades of experience handling serious cases just like yours, and we work within the local Hartford and Connecticut court systems every day. We know what to expect and when to expect it, and can advise you of your rights every step of the way.
If you're facing homicide charges, it's crucial you understand your rights and don't make any statements to police or other individuals that might be used against you in the future. The minute you are arrested or are aware you are under investigation is the right time to contact an attorney, and give yourself the best possible chance for acquittal.
Professional Hartford homicide defense lawyers
Whether you've been arrested and charged with murder or manslaughter, the potential consequences are the same – loss of your freedom, jail time, financial penalties and permanent damage to your reputation and opportunities. You need strong and experienced representation from the criminal defense attorneys at Barry, Barall, Taylor & Levesque, LLC today. We're located minutes off I-384 in Manchester. To schedule a consultation with one of our criminal defense lawyers in Hartford or Manchester, please call 860-649-4400 or fill out our contact form.