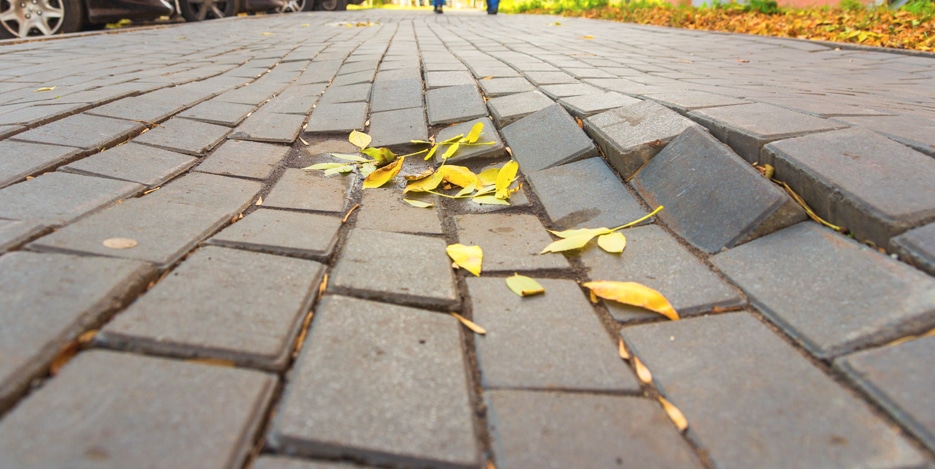 Hartford Premises Liability Attorneys
Helping victims of accidents on dangerous property in Manchester & Hartford, CT
When a person or business owns a piece of property – like a corner store or restaurant – they're responsible for keeping that property maintained and repaired for the safety of its guests. If they fail in this responsibility and people like you or your loved ones are hurt, they can and should be held liable for your injuries under premises liability law.
Premises liability law gives you the right to seek compensation if you're injured in an accident because of hazards on someone else's property. The personal injury attorneys at Barry, Barall, Taylor & Levesque, LLC can provide knowledgeable guidance about your accident and work with you to seek compensation for your injuries and losses.
Premises liability accidents in Hartford
The most common type of premises liability accident, and probably the one you hear about most often, is a slip and fall. These can happen just about anywhere – your neighbor's house, the lobby of your office building or your local shopping center. It's true that sometimes, unfortunately, accidents just happen. However, in some circumstances, a slip and fall can occur because of someone else's negligence.
Things like unmarked wet floors, bad lighting, torn carpet or loose stairs can all be tripping or slipping hazards. And, all of these are easily repairable or cordoned off to warn visitors of danger. When hazards like these are left unaddressed, any number of injuries and accidents can result.
Other common premises liability accidents include:
Carnival, fair and amusement park accidents
Dog bite and animal attacks
Elevator and escalator accidents
House and apartment fires
Improper or inadequate security
Injuries from water, flooding and mold
Pool drownings
Restaurant injuries (burns, spills, slips, falls)
Slip and falls from snow and ice
Accidents like these can lead to all types of injuries, from minor to catastrophic.
Types of injuries from premises liability claims
The type and severity of the injury you suffer in a premises liability accident can range from minor to severe. In the worst-case scenario, it can result in the wrongful death of a loved one. Whenever you experience an injury that wasn't your fault, it's crucial you both document your accident and get medical attention. Even if you feel an injury is minor, it's important to get it looked at. Often, serious injuries don't manifest themselves for a few days, and professionals know what to look for.
We tend to see the following types of injuries from our Hartford premises liability clients:
Abrasions and lacerations
Broken and fractured bones
Chronic back and neck problems
Muscle sprains and strains
Spinal cord injuries
Traumatic brain injury
Wrongful death
The injury attorneys at Barry, Barall, Taylor & Levesque, LLC can talk to you about your accident, how it happened and the extent of your injuries – and how we can hold the right people accountable.
Premises liability injuries and negligence
A premises liability claim is much like any other personal injury claim in that you, as the injured party, must prove negligence on the part of the other person to prove negligence. It's not enough just to prove that you were injured on someone else's property in order to have a successful premises liability claim. Our Hartford premises liability lawyers work to prove that the conditions were unsafe – and that the property owner was aware of those conditions and took no action to remedy the issue.
Property owners increase the risk of visitors suffering injuries on their property when they don't take the proper precautions to keep their premises safe. We talked about some common premises liability accidents earlier, like slip and falls or pool drownings. Now, we'll go over a few examples in which property owners might be liable in these types of accidents:
If a dog bites you on someone's property because the owner failed to secure their animal, even though they knew the dog was aggressive, the owner may be liable.
If you're assaulted or attacked leaving a parking garage due to security issues or burned out lighting, the garage owner may be liable for improper security or maintenance.
If a loved one drowns in a neighboring pool, the property owner may be held liable if they did not follow local safety ordinances.
If your apartment catches fire and your smoke detector fails, the owner of your apartment building may be held liable.
Under Connecticut law, you have two years from the date your injury occurs or is discovered to bring a premises liability case. Understand, however, that in some cases you may have even less time to file your claim. Hiring a lawyer as soon as you can is one way to avoid being barred from recovering damages.
What is duty of care and premises liability in Hartford?
Your status as a visitor on someone's property in Connecticut can have an effect on the outcome of your case. Our premises liability attorneys can explain the details of this further, but for now here's a basic overview. Under premises liability law, there are three categories and levels of "duty of care" for property owners.
The first is an invitee. If you're an invitee, you visited the property for business purposes, like going to the grocery store, or shopping for clothes or going to a client meeting. Property owners owe their invitees the highest duty of care, and if their property has unsafe conditions, they are required to warn invitees of the dangers. Think warning signs for slippery areas or blocked-off areas where there's bad lighting.
Licensees are people who enter someone's property as a guest with implied permission from the owner, but without the purpose of doing business. You might be dropping by a friend or family member's house for coffee, going to a social event or stepping into a shop to ask for directions. A property owner still owes a duty of care to licensees, but not as high as to an invitee.
Third, trespassers are those who enter another's premises without either their permission or knowledge. Property owners still owe trespassers a duty of care to warn of any known dangers and can't set traps for intruders on their property.
Children are also owed a higher duty of care, whether or not they're considered trespassers.
Our Hartford premises liability lawyers understand that having an accident and suffering injuries on someone else's property – especially if they're friends or local to you – can be difficult to deal with. However, it's important to protect yourself and not make any statements about fault or minimizing your injuries. We'll guide you in making the best choices for your best interests.
Our Hartford premises liability attorneys work for you
Premises liability claims require proving liability and establishing negligence. The attorneys at Barry, Barall, Taylor & Levesque, LLC will put our knowledge to work, seeking the maximum amount of compensation for your injuries. We can help. We're located right off I-84 or I-384 in Manchester. To schedule a free consultation with one of our personal injury lawyers in Hartford or Manchester, please call 860-649-4400 or fill out our contact form.