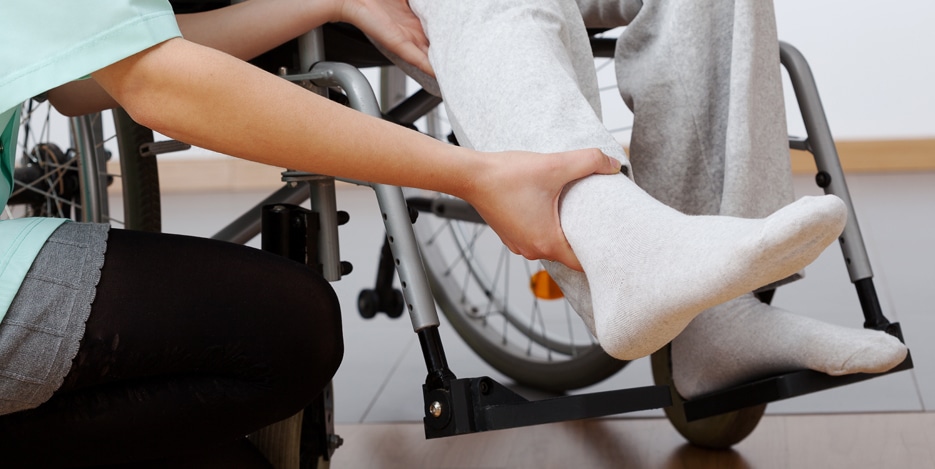 Hartford Personal Injury Attorneys
We fight for the rights of accident victims in Hartford & Manchester
Hartford, Connecticut has a rich American history, settled in 1623 and going strong ever since. Located on the banks of the Connecticut River, our Capitol city attracts and employs a diverse population. We're home to the nation's oldest continually published newspaper (The Hartford Courant), the Mark Twain House, Trinity College, and countless museums and galleries.
Unfortunately, no matter how beautiful and comfortable your city or town, accidents can still happen anywhere and any time. And often, these accidents aren't even your fault – they're caused by the negligence of another person, product or company. If this has happened to you, you need Hartford personal injury attorneys who advocate for you and fight for you. Contact Barry & Barall, LLC today.
Compassionate, strong personal injury representation
Nobody can give you your life or your health back after you've suffered an injury in an accident. Depending on the situation, you could take months or years to heal, or even suffer permanent disability. Recovering from serious injuries takes time, money and an emotional toll. But when your accident wasn't your fault, you do have legal options – and we can help.
Our Hartford attorneys have experience standing up for clients who have been injured. Contact us for more information about any of the following injury claims:
Construction accidents
Nursing home abuse
Product liability
Our attorneys understand what you're going through – dealing with the aftermath of your accident, trying to pay your bills and make your way through piles of paperwork is no small task while you're in physical pain. This is why we don't take any of our cases lightly and fight insistently to ensure you can secure the compensation you're owed, and the negligent parties are held responsible for their carelessness.
What are common injuries from Hartford accidents?
Every accident is unique, as is every victim's way and timeline of healing. What took your neighbor a week to heal from may take you several months. Any type of injury, no matter how big or small, has the potential to become serious or even life threatening. We're experienced in a broad array of personal injuries from a range of accidents, and have the tenacity to fight for your rights. We've helped clients secure compensation for things like:
Amputation and disfigurement
Back and neck injuries
Bone breaks and fractures
Burn injuries
Repetitive stress injuries
Soft tissue injuries
Traumatic brain injuries
Whiplash
Often called "catastrophic injuries," physical trauma like amputation, brain injuries and spinal cord injuries are particularly traumatic, as they can cause lifelong disability and pain. Wrongful death is also included in this practice area so loved ones may bring legal action against the responsible party or parties. When someone else is careless with your life or the life of your loved one, we will not back down in our pursuit of justice.
The personal injury attorneys at Barry & Barall, LLC fight for you.
Aggressive personal injury representation for the people of Hartford
Our office is easily located about 10 minutes east of Hartford, right off I-84 or I-384 in Manchester. We also have many major highways, a local airport, train station and a bus system. Ensure you're informed of all the resources available to you in case of any emergencies.
If you are involved in an accident in Hartford County, Connecticut, your first priority should be to seek medical attention. Then, if you need legal guidance, our personal injury lawyers can come to you to talk about what happened while the details are still fresh.
For your convenience, we've gathered together some of the most important contact information for Hartford public resources. Of course, for police, fire and medical emergencies, dial 911.
Police and Fire Department
The Hartford Police Department is located at 253 High Street, Hartford CT, 06103 and by phone at 860-757-4000. You can reach the Hartford Fire Department at the same number and location.
Local Hospitals
The Hartford area has several highly rated local hospitals and medical centers, including:
Let us know how our attorneys can help if you find yourself hospitalized after an accident that wasn't your fault.
Important local government offices
There's no need to work your way through an administrative maze if you don't have to. These are some of the addresses and phone numbers of Hartford and Connecticut courts:
How can a Hartford personal injury lawyer help?
After an accident and injury, you're probably unsure about what to do next. Here's what you can expect when consulting with an attorney – we know what information to ask for and how to get it.
When did your injury occur? Or when did you first discover it? Here in Connecticut, thee is generally a two-year statute of limitations on personal injury cases, as laid out in G.S. Chapter 52-584, though some claims may have longer or shorter statutes. Ensure you speak to a lawyer quickly so you don't miss this deadline. It takes time to file legal actions.
Describe your injuries at the time of the accident, as well as any ongoing symptoms or complications. Do you have permanent disability, disfigurement or scarring?
What's the extent of your medical bills? Ensure you keep organized track of your doctor visits, bills, insurance paperwork, costs of prescription medication and any other costs associated with your accident and injuries.
Have you had to take time off work? Have you lost paychecks and wages? You can include these losses in your personal injury case.
If you're suffering from anxiety, depression or any other symptoms of post-traumatic stress disorder (PTSD), you may also be eligible for compensation for these losses.
The hardworking attorneys at Barry & Barall, LLC are committed to making you whole again – both physically and financially. We're not afraid to stand up for you against insurance companies or big manufacturers. You deserve justice.
Dedicated personal injury representation in Hartford, CT
At Barry & Barall, LLC, we provide honest and experienced advocacy when you're injured in an accident. When you or a loved one suffers injury because of someone else's negligence and carelessness, you should be compensated for your losses. That's where we come in – helping you financially move on and holding the guilty party responsible. We're located right off I-84 or I-384 in Manchester. To schedule a free consultation with one of our personal injury lawyers in Hartford or Manchester, please call 860-649-4400 or fill out our contact form, and an attorney from our firm will be in contact with you.