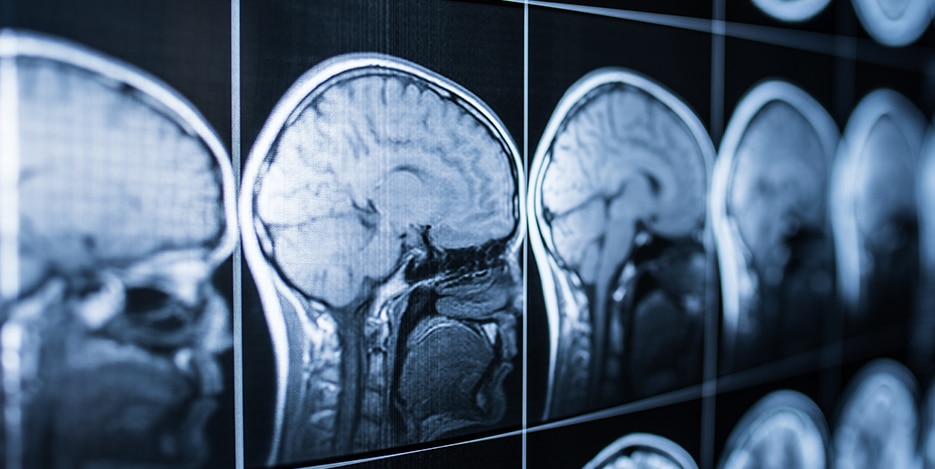 Hartford Traumatic Brain Injury Attorneys
Compassionate representation for victims of head injuries in Hartford & Manchester
The brain is the most important organ in our body, as well as the most delicate. The skull is designed to protect the brain day-to-day, but during an accident or sudden physical trauma it's still possible to experience a brain injury. In fact, traumatic brain injuries (TBIs) occur more often than most people may think.
According to the U.S. Centers for Disease Control & Prevention (CDC), 155 Americans die every day from TBI-related injuries. TBIs contribute to 30% of all injury-related deaths. A traumatic brain injury can affect the victim for days, months, or a lifetime, depending on the severity of the injury. The patient may suffer chronic headaches, cognitive difficulties and behavioral changes.
If you or a loved one suffered a brain injury in an accident that wasn't your fault, you're likely dealing with medical bills and financial issues out of your control. The Hartford personal injury attorneys at Barry, Barall & Spinella, LLC fight for your right to compensation for your injuries, and work to secure what you're owed for your injuries.
What is a traumatic brain injury?
Like we mentioned earlier, the skull protects the delicate brain from injury as we go about our daily lives. However, if we have an accident – like a fall, assault or a penetrating injury to the head – we can suffer a traumatic brain injury. When your head or neck jerks back and forth quickly, like in the event of a car accident, whiplash, or sports injury, your brain can jostle around in the skull, causing damaging bruising to the brain.
Depending on the force of the accident or blow to the head, a brain injury can cause cognitive and physical damage throughout the victim's entire body. A concussion is a form of mild traumatic brain injury as well.
What causes TBIs?
The CDC calls traumatic brain injury a major cause of death and disability in the United States, and notes that nearly half of all TBIs result from falls. Other causes of brain injury hospitalizations and fatalities include:
Assaults
Being struck by an object
Sports injuries
If your brain injury occurred due to another's negligence, our attorneys can help you seek the compensation you need to make up for your losses.
Typical symptoms of traumatic brain injury
Because the brain is so complex, so are traumatic brain injuries. Aside from penetrating brain injuries, which are usually visible and obvious, internal head injuries like TBI can be difficult to diagnose at first as they don't always manifest immediately. Victims of head injuries may present with symptoms right after the injury, like loss of consciousness or disorientation, or they may not present with symptoms at all. Some patients may not even realize they suffered an injury for hours or even days.
Even a mild TBI such as a concussion is still a brain injury, and can still cause symptoms like headache, neck pain, fatigue, nausea or tinnitus. An individual with a more serious TBI can experience the following symptoms:
Changes in behavior or mood
Chronic headache
Dilated pupils or one pupil
Inability to wake up
Memory loss
Seizure
Slurred speech
Vomiting
After any type of fall, assault or blow to the head, it's crucial to seek medical attention. Because TBIs are an invisible injury, only brain imaging and neurological testing can determine if you've suffered a traumatic brain injury. Doctors can use these tests to measure the extent of your TBI and whether or not you may need surgery for brain swelling, blood clots or to remove any foreign objects. Again, because some brain injuries don't symptomize immediately, it's important you see a doctor even if you think you feel fine.
The Hartford brain injury lawyers at Barry, Barall & Spinella can provide informed guidance about your brain injury accident case.
What are the long-term effects of a traumatic brain injury?
All of our brains are unique, and all of us will react differently to a brain injury. In many cases, the effects of a TBI are temporary, and patients will be back to their pre-accident condition in a few weeks or months. However, in some unfortunate cases, patients with moderate to severe TBIs may experience long-term effects that could last a lifetime, including:
Cognitive issues
Degenerative brain diseases
Dizziness
Emotional problems
Headaches and migraines
Persistent fatigue
Seizures
Sensitivity to noise and light
Visual disturbances
These types of long-term effects can require years of physical and cognitive therapy, as well as the burden of medical expenses and the possible inability to work.
Compensation for Hartford traumatic brain injury
If your or your loved one's TBI occurred due to someone else's negligence or recklessness – like a car accident or a slip and fall on a wet floor – you may be eligible to file a legal claim against the responsible party or parties. Such a claim would assist you in gaining monetary compensation for losses and damages such as:
Lost wages and future earning capacity
Medical expenses, including current and future
Pain and suffering
Pain and suffering, as you may expect, doesn't have a fixed monetary value nor standard calculation as do lost wages or medical bills. Typically, pain and suffering damages are awarded based on what the jury or court deems reasonable based on the facts of the case. Factors considered include the severity of your TBI, whether your symptoms are likely temporary or permanent, and the effect the injury will have on your life now and in the future.
Hartford brain injury attorneys helping you recover
After any type of head injury, seek medical attention immediately. If you suffered a TBI in an accident that wasn't your fault, then speak to an experienced traumatic brain injury attorney. At Barry, Barall & Spinella, LLC, we understand that your injury was not your fault and you must be compensated for your injuries. We can help – talk to us today. We're located minutes off I-384 in Manchester. To schedule a free consultation with one of our personal injury lawyers in Hartford or Manchester, please call 860-649-4400 or fill out our contact form.