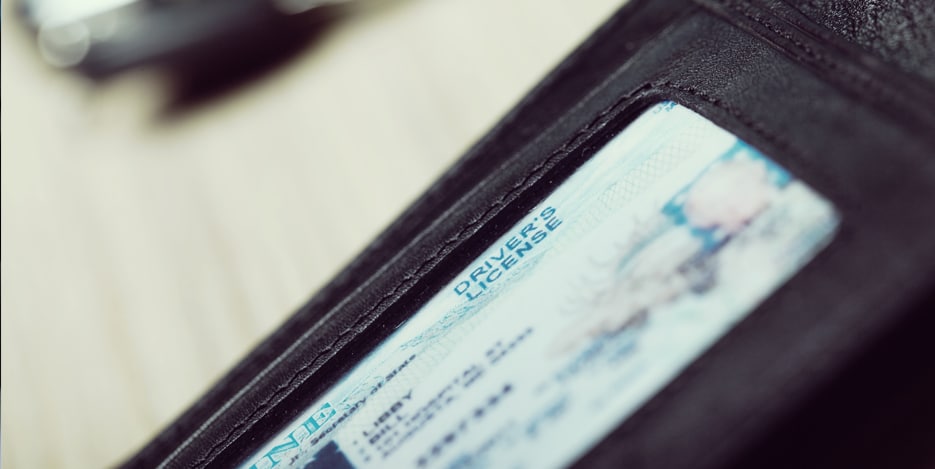 Hartford DMV Hearings & Appeals Attorneys
Help with DMV per se hearings after Manchester and Hartford, CT DUI arrests
After an arrest for driving under the influence (DUI), drivers must go through two legal processes – the criminal court process and the civil Department of Motor Vehicles (DMV) process. The court process handles the DUI charges and whether or not a person is convicted, and the DMV process determines whether the agency will suspend or revoke his or her driver's license.
Drunk driving arrests and license suspensions can negatively disrupt your life – causing problems getting to work, school, and job interviews. However, you have the right to appeal the DMV and have your license restored. We prepare thoroughly for these hearings to give you the best chance at getting your license back.
Requesting a DMV hearing can put a hold on your license suspension until the date of your hearing. But most importantly, it gives you time to retain an attorney who will work to persuade the DMV not to suspend your driving privileges. At Barry & Barall, LLC, our Hartford DUI defense lawyers advocate for you when your license was suspended after a drunk driving arrest. We give you the best chance for a favorable outcome during your hearing and appeal. Call us today for a consultation on your case.
What is a DMV (or per se) hearing?
Your DMV hearing is formally called an "administrative per se hearing." As we stated earlier, this legal proceeding is separate from your criminal DUI proceeding and concerns your driver's license and privileges only. The DMV hearing examiner is there to determine only whether to suspend your license and for how long – not whether you're guilty or not guilty of the DUI offense.
If you are pulled over for DUI at a traffic stop or sobriety check and refuse to submit to a chemical test – or submit to one and your BAC is over the legal limit of .08 – the police officer can revoke your driver's license immediately. When you're arrested for a DUI, the local police will notify the DMV, who is responsible for suspending your license.
The DMV will contact you to schedule a hearing to discuss your license suspension. Do not skip this meeting! Many people believe they have no chance of restoring their license, so they don't bother going to the hearing.  That isn't always the case, and your attorney can help you prepare if you decide to attend.
During your per se hearing, the examiner considers and decides on issues including:
Did the police officer have probable cause to make the DUI arrest?
Was the person actually placed under arrest?
Did the individual refuse to submit to a BAC test? What were the results of the BAC test?
Was the person operating a motor vehicle?
Requesting your Hartford DMV hearing
Per CGS § 14-227b, if an individual has no previous DUI license suspension or has not been involved in a fatal accident, a hearing for license suspension must occur first, as long as the individual contacts the DMV no later than seven days after the DMV mails a suspension notice.
If you have a previous DUI license suspension or were involved in a DUI-related car accident, your hearing can occur after license suspension, but no more than 30 days after contacting the DMV to schedule a hearing. You must request a hearing no later than seven days after the DMV mails your suspension notice.
DMV hearings can be challenging because they run independent of your criminal DUI case. This means that even if you're found innocent and cleared of DUI charges, the Department of Motor Vehicles still has the power to suspend your driver's license if they find reason to do so. You can be found not guilty of a DUI and still have your license suspended for reckless driving instead.
The criminal defense attorneys at Barry & Barall, LLC work to prove at your DMV hearing that you didn't endanger anyone on the road or yourself at the time of your arrest. We show various factors to strengthen our clients' cases, including:
A not guilty verdict from your criminal case
Proof no accident or property damage occurred
Proof nobody was injured as a result of your actions
Proof your BAC was under the legal limit of .08
To request your hearing, call the number on your suspension notice or the Administrative Per Se Unit directly at 860-263-5204. This unit is typically open between 8:30 a.m. to 4:30 p.m. Monday through Friday. If your license has already been suspended and you want to find out more information on restoration, you can contact the DMV here:
Department of Motor Vehicles
Driver Services Division
60 State Street
Wethersfield, CT  06161-1013
Phone:  860-263-5720
Our Hartford legal team can take care of this on your behalf – but you must take action immediately upon your arrest and license suspension. We can also work with you in securing a restricted driver's license in the meantime, so you can get to a DUI treatment program, work, or school.
Skilled Hartford DMV appeals and hearings lawyers
A suspended driver's license negatively affects your life in dozens of ways. You have to depend on other people and spend money to get to school, work, or medical appointments. The DUI defense attorneys at Barry & Barall, LLC can work to help get your license restored from the DMV. We advocate for you at your DMV hearing – call us today. We're located minutes off I-384 in Manchester. To schedule a free consultation with one of our lawyers in Hartford or Manchester, please call 860-649-4400 or fill out our contact form.