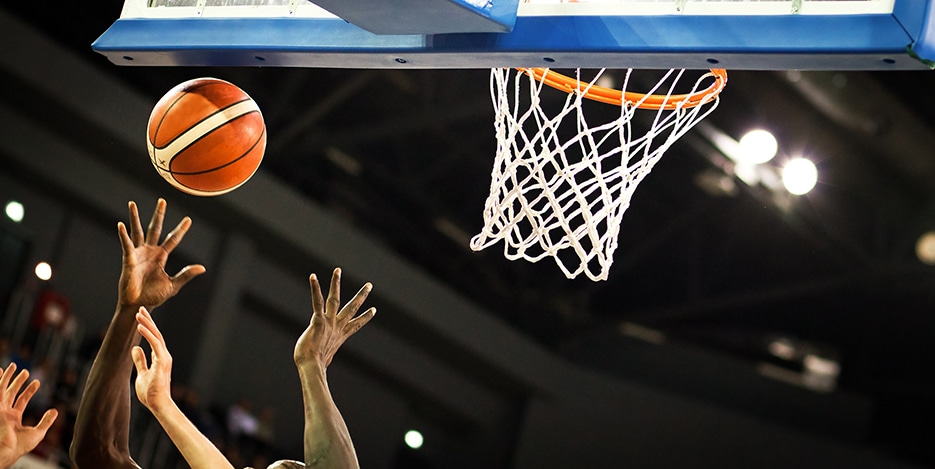 Hartford NCAA Infraction & Compliance Attorneys
Competent legal guidance for NCAA and Title IX investigations in Hartford & Manchester, CT
With all of the excellent colleges and universities Connecticut has to offer – University of Hartford, Yale, UConn, Trinity College and Central Connecticut State University – being a successful college athlete requires more than just skill. You also need a thorough understanding – and compliance with – a variety of strict rules and bylaws. College athletes are under a huge amount of scrutiny, and any allegations of misconduct or criminal activity can derail your future as both an athlete and a student. However, you have the right to defend yourself against any accusations.
National Collegiate Athletic Association (NCAA) and Title IX investigations are extremely complex and require detailed knowledge of the organizations and procedures. The Hartford attorneys at Barry, Barall, Taylor & Levesque, LLC have years of experience representing student athletes with compliance and infraction issues. If you or your child is under investigation before the NCAA, contact our legal team today to begin mounting a strategic defense.
The role of NCAA compliance in college sports
Our Hartford lawyers provide knowledgeable representation to student athletes on wide variety of sports-related issues, including NCAA compliance, infractions, investigations, violations and disputes. The many rules within the NCAA – Division I, II and III schools – were designed to help athletes avoid breaking rules and lose their eligibility to play. One small misunderstanding or mistake can lead to penalties that can change your life forever.
The NCAA calls breaking a rule "an infraction." We can help you respond to allegations of infractions regarding:
Academic fraud
Eligibility requirements
Impermissible benefits
Recruiting violations
According to the NCAA, 60% of reported tips to Enforcement involve recruiting violations. If the NCAA accuses you of an infraction or violation, you will have to contest it and defend yourself, even when the truth is on your side. Any internal investigation is a direct threat to your ability to play your chosen sport – you need strong, experienced representation when your future career is on the line.
How NCAA enforcement works in Hartford and throughout CT
NCAA rules and enforcement processes can change often, so it's important you consult with a qualified attorney if you find yourself under investigation. However, at the time of this writing, here's how the enforcement process works. When an NCAA member college or university becomes aware of a possible infraction or rules violation, they're required to immediately notify the NCAA
Next, the NCAA requires the academic institution to conduct an investigation and report back with their findings, which the organization can choose to accept or launch its own investigation. When you find yourself caught up in an investigation, you need to ensure your rights are protected throughout the entire process. Our acumen in compliance and inquiries gives you the help you need during this high-stakes time, including assistance with:
Understanding all the accusations against you
Understanding the potential consequences and outcomes
Protecting and explaining your rights under Title IX
Providing a full defense and investigation
Appearing at any necessary hearings
Ensure you're afforded all your constitutional rights
Ask our Hartford NCAA infraction and compliance attorneys today about how we can help you.
Skilled Hartford Title IX defense
If you're accused of sexual assault or a sex crime at your Connecticut college or university, you may face charges and discipline by both the criminal justice system and through a Title IX hearing at your school. Our lawyers have specialized experience in both criminal defense and Title IX matters, and can provide strategic guidance as well as protect your rights during the entire process.
Title IX is a federal law that "prohibits discrimination on the basis of sex in any federally funded education program or activity." This applies to both public and private schools that receive federal funding – so if your school gets any kind of federal loans, it's required to follow Title IX regulations. Title IX schools should have their own coordinators to ensure compliance.
The most common types of Title IX cases we see are students facing allegations of sexual assault, harassment or other sex-based crimes. No matter what the circumstances behind these types of accusations, they must be taken seriously. Allegations like these can negatively impact and affect the lives of everyone involved forever. But perhaps nobody more than someone who is falsely accused. We can help.
It's important to understand that Title IX hearings are vastly different from criminal proceedings. You do not have the ability to confront your accuser, may not have full access to the accusations against you and, in some cases, you may not even know who the accusations are coming from. Additionally, in a Title IX hearing, the preponderance of evidence threshold is lower than "beyond a reasonable doubt," meaning that a hearing panel only needs to find the allegations 51% accurate for you to lose.
Every hearing at every university is different – each school has its own procedures, its own handbooks and its own codes of conduct. Our attorneys are experienced in the rule sets and processes of many of the local academic institutions around Hartford and Connecticut.
Discreet, reliable NCAA & Title IX legal guidance in Hartford
The outcome of an NCAA or Title IX hearing or appeal can have a very real and serious effect on your future and your reputation. If you're facing infraction or assault allegations, do not try to go it alone and risk everything. Rely on the attorneys at Barry, Barall, Taylor & Levesque, LLC to walk you through this process with skill, discretion and success. Get in touch with us today. We're located right off I-84 or I-384 in Manchester. To schedule a consultation with one of our personal injury lawyers in Hartford or Manchester, please call 860-649-4400 or fill out our contact form.