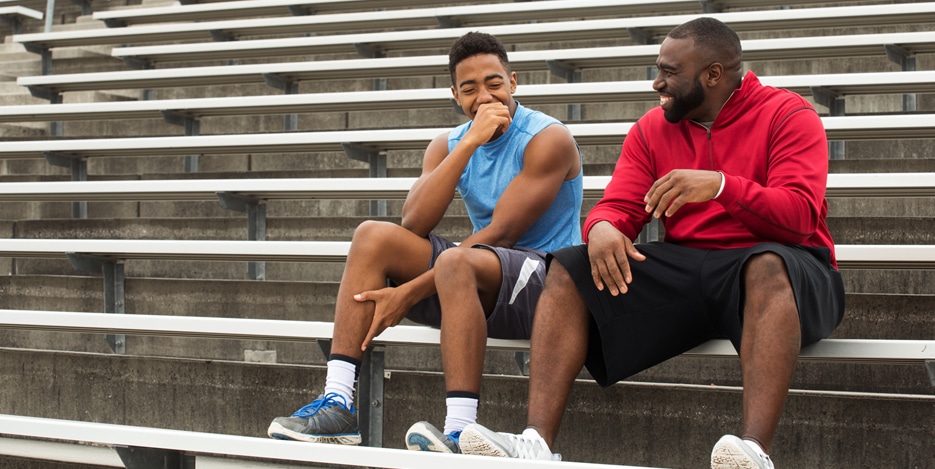 Hartford Collegiate Sports & NCAA Defense Attorneys
Experienced legal defense for college athletes in Hartford & Manchester, CT
For the majority of student athletes, playing and competing in college sports is one of the most important things in their lives. And, for an elite few, playing college sports can lead to a promising and financially rewarding professional career. However, those dreams and opportunities can quickly disappear if a student is accused of a crime or violation of code of conduct.
Nearly every university and college has a formal code of conduct that addresses violations regarding academic performance and standards, sexual assault, DUIs, and other crimes and violations. Student athletes accused of a crime or violation may be immediately suspended from participating in sports during the course of an investigation, and with more serious crimes they could be expelled altogether.
Because of the harsh sanctions imposed on student athletes, it's vital you retain an experienced Hartford NCAA defense attorney to protect your rights. At Barry, Barall, Taylor & Levesque, LLC, our legal team has decades of experience representing college athletes, working with school officials for a favorable resolution to your case. Call us today.
College athletes, crime and conduct violations
Connecticut is home to many prestigious colleges and universities, including University of Hartford, Yale, UConn, Trinity College, and Central Connecticut State University, offering students excellent academic and sports opportunities. However, when you become a student at a secondary school, you also agree to a strict set of rules and bylaws. As a college athlete and student, if you find yourself facing allegations of misconduct or criminal activity, you can lose everything you've worked so hard to achieve.
Student athletes here and across the country are subject to following the rules and regulations set forth by their college or university, as well as state and federal law. A college athlete charged with a crime is subject to prosecution according to state law – just like anybody else – but he or she can also face additional penalties from r the school and athletic department.
What is a code of conduct violation?
Most schools and universities in CT and across the country require student athletes to adhere to a code of ethics, also called a code of conduct. Codes of conduct typically set forth rules and regulations, and disciplinary procedures for violation of those rules. The majority of these rules are non-criminal offenses, like failing a class, plagiarism, campus alcohol violations, or skipping team practices. Appearing before a disciplinary committee rather than a judge may lead you to believe your conduct charges aren't that serious – however, these violations should never be taken lightly.
Additionally, code of conduct violations may also include penalties for criminal arrests, charges, and convictions, and these penalties can be imposed even before a criminal trial exonerates you.
If a student or student athlete is accused of violating a code of conduct, the university or college typically addresses it through an out-of-court process (you may also hear this called "extrajudicial"). The issue at hand is heard by a board, usually a mixture of students and administrators. After hearing arguments from both sides, the board makes its decision and imposes sanctions.
However, as a student athlete, your coach or athletic director has the discretion to add further penalties, especially if you've been charged with a crime. This is why it's so important to have a professional criminal defense lawyer from Barry, Barall, Taylor & Levesque, LLC advocate for you.
How can a Hartford student athlete defense attorney help me?
Without a legal advocate, college and university athletes accused of infractions often feel they don't have a voice when dealing with administrative boards and organizations like the NCAA. A skilled lawyer works for your best interests – not the interests of the university or sports program. We guide you through the process, answering your questions along the way and protecting both your reputation and right to play your sport.
There are a few major differences between defending yourself against criminal charges versus school disciplinary charges. In a criminal case, the prosecution must prove beyond doubt that you committed the crime. This is called burden of proof. However, in university conduct code violations, typically the accused student is forced to prove he or she is innocent.
During a criminal arrest, authorities are required by law to inform you that anything you say can and will be used against you. However, you are not given this same privilege in court. Further, anything you say in a disciplinary hearing could later be given to authorities in the event criminal charges are filed against you. Expert student athlete defense attorneys can help you defend yourself against allegations and charges, and aggressively protect your rights.
Student athlete conduct code violations can result in various penalties and sanctions, including:
Loss of campus housing
Revocation of financial aid
Academic and/or disciplinary probation
Suspension or expulsion
Sports suspension or dismissal
Even after a student satisfactorily completes the terms of the sanctions, violations can remain on his or her record, potentially causing future problems in his or her academic and sports career.
Hartford NCAA and student athlete defense lawyers
Are you a college athlete who's received notice of a disciplinary charge, or have been arrested and charged with a crime? The NCAA and code of conduct violations defense attorneys at Barry, Barall, Taylor & Levesque, LLC can help. We provide knowledgeable representation for both administrative and criminal proceedings. Let us help protect your future. Get in touch today for tenacious defense. We're located minutes off I-384 in Manchester. To schedule a consultation with one of our lawyers in Hartford or Manchester, please call 860-649-4400 or fill out our contact form.