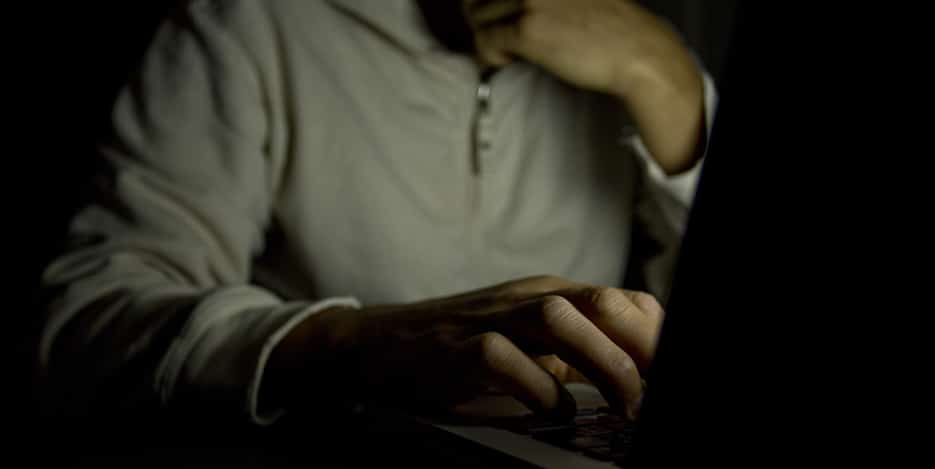 Hartford Child Pornography Defense Attorneys
Representing clients charged with sex crimes in Hartford & Manchester, CT
Possession or distribution of child pornography is a criminal offense, with convictions resulting in significant fines, jail time, and a listing on the national sex offender registry. Any charge involving child porn – whether obtained online or offline – is serious, and a conviction will follow you for the rest of your life. Remember, it's also possible to be charged with possession of child pornography when you had no idea the files were ever even downloaded from the internet.
The Hartford sex crime defense lawyers at Barry, Barall, Taylor & Levesque, LLC understand that not everyone accused of possession or distribution of child pornography is guilty. You have rights and deserve skilled and experienced legal defense. We provide aggressive representation, working to protect your reputation, your relationships, and your future. Call today.
Child pornography charges and penalties
According to Connecticut criminal statute, child pornography is defined as any visual depiction of sexually explicit content involving a person under the age of sixteen. This can include photographs, films, videos, or digital images. Under this statute, offenders can be arrested and charged with several crimes, including:
Importing child pornography. A person may be found guilty of importing child porn if he or she knowingly imports three or more visual depictions of child porn into the state with the intent to promote. Importing is a Class B felony and carries a minimum of five years and a maximum of 20 years in jail.
Possession of child pornography in the first degree. This is when an individual knowingly possesses 50 or more depictions of child porn. These can include materials depicting bodily injury to a child, one or more children taking part in sexual acts, or multiple acts by one child. First-degree possession of child porn is a Class B felony, with a minimum five-year and maximum 20-year jail sentence.
Possession of child pornography in the second degree. Second-degree possession is when a person knowingly has 20 to 50 depictions of child porn. This is a Class C felony, resulting in a prison sentence of one to 10 years.
Possession of child pornography in the third degree. When an individual has less than 20 depictions of child porn, he or she may be found guilty of third-degree child porn. This is also a felony, with a sentence of up to five years in jail.
Like many crimes, child pornography charges can involve both state and federal authorities. Federal charges can apply if someone persuades or coerces a minor into sexually explicit conduct or activities for the purposes of producing visual depictions of the conduct – knowing the pictures will be transmitted through interstate or foreign commerce. Extremely harsh penalties apply to federal sex crimes involving children, typically 15 to 30 years in prison.
Registering as a sex offender in Hartford
If you've been arrested, charged, or know you're under investigation for child pornography, you are likely concerned about registering as a sex offender. A conviction for a sex crime such as possession or distribution of child porn can land you on the Connecticut sex offender registry, which includes your name, address, and the crime you were convicted of committing. This registry is accessible throughout the country by the general public.
Sex offender status can impact your entire life – your personal reputation, your career, housing, financial opportunities, access to your children, and you may have to check in with authorities for years. However, it's important to remember that you're only required to register on the sex offender registry if you're convicted of the crime. You're innocent until proven guilty, and the criminal defense attorneys at Barry, Barall, Taylor & Levesque, LLC work to have your charges minimized as much as possible to keep your name off the list.
File-sharing and child pornography
Police can't legally watch what you do inside your home. It's rare that authorities catch anyone in the act of viewing child pornography and arrest him or her on the spot. Most child porn arrests and charges occur after a thorough investigation.
Often, detectives and authorities investigating possible sex crimes can monitor file-sharing website activity involving pornography with minors and children. These sex crime units can track the IP addresses of individuals who may be either sharing or downloading these illegal images or videos. If authorities find probable cause, they can obtain a search warrant to seize your computers or other devices. If anything defined as child pornography is found, you can be arrested. These images can be on your hard drive, in texts or emails, and can all be used as evidence.
How a Hartford child porn defense lawyer can help
Our attorneys can help build a strong defense for your case, leaving no stone unturned as we investigate all aspects of your situation. We've found with many of our clients, viruses, pop-up ads, or unsolicited emails and texts resulted in child pornography being downloaded to their devices without their knowledge. Sometimes a person may be trying to access a valid and legal adult entertainment site but are misdirected to illegal images and depictions.
In other cases, authorities may have searched and seized your property without proper warrants or procedure. We can investigate to determine if your rights were violated and work to ensure any improperly gathered evidence is thrown out of court.
We also work with prosecutors to negotiate more lenient and fair sentences, especially when an offender is having psychological or addiction issues. We work with mental health and addiction professionals to ensure our clients get the help and rehabilitation they need.
Experienced defense for Hartford child pornography charges
The sex crime defense attorneys at Barry, Barall, Taylor & Levesque, LLC have extensive experience defending clients against charges of child pornography. If you've been arrested, or believe you're under investigation for child porn, get in touch with us today for skilled negotiation and protection of your rights. We're located minutes off I-384 in Manchester. To schedule a free consultation with one of our lawyers in Hartford or Manchester, please call 860-649-4400 or fill out our contact form.