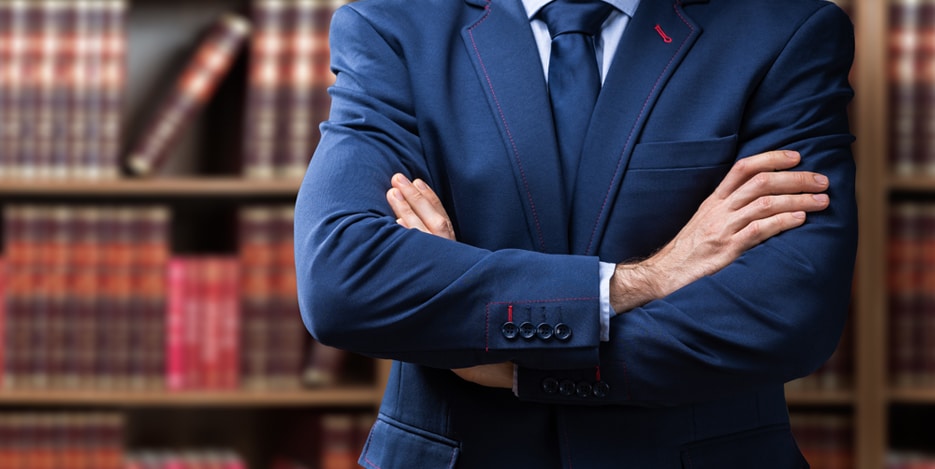 Hartford Sex Offender Registration Lawyers
Trusted guidance on sex offender registry requirements in Hartford & Manchester, CT
Being arrested and charged with a crime can put your immediate future into question. Will you be convicted, serve time, pay financial penalties? However, if you're charged with a sex crime, a conviction can follow you around forever – in the form of sex offender registration. How will this affect not only your everyday life, but your chance at a job, housing, or relationships?
Under state and federal law, individuals convicted of certain sexual crimes are required to register as a sex offender upon completion of their sentences. The sex offender registry is open to the public, meaning anyone can view the current location and crime committed by a sex offender who lives in his or her community or neighborhood. Although, by law, citizens can't use this information to harm you, it can ruin your reputation and turn you into a social and unemployable pariah.
Here at Barry, Barall, Taylor & Levesque, LLC, our Hartford sex crime defense attorneys dedicate themselves to your case. We fight the charges against you, working to avoid a conviction and keep your name off the sex offender list, using our extensive network of resources. If you're facing sex crime charges, call us today.
Who has to register as a sex offender in Hartford, CT?
Anyone convicted of a sexual offense, such as rape or sexual assault, must register as a sex offender. This also includes statutory charges, although depending on the situation, an individual can be ordered to register as a violent or non-violent offender.
Offenders must remain on the registry for the court-specified amount of time. Again, depending on the situation, this period could be anywhere from 25 years to a lifetime. According to the Klaas Kids Foundation, an organization to stop crimes against children, sex offender registry laws in Connecticut are generally as follows.
Criminal offense against a minor: up to 10 years for a first conviction and lifetime for subsequent convictions
Non-violent sexual offenses: up to 10 years for a first conviction and lifetime for subsequent convictions
Violent sexual offenses: Lifetime
Connecticut statute (also known as Megan's Law) also gives courts the discretion to require convicted offenders to register for 10 years if they committed a felony for a sexual purpose. This means the defendant committed the crime to engage in sexual activity with another person without consent – this purpose may not be the sole reason for committing the crime, but it may occur during the crime itself.
The impact and consequences of registering as a sex offender
Depending on the reach of the court's order, a listing on the sex offender registry may be available to law enforcement only, or listed publicly. Having your name and crime on a public sex offender registry can affect your life in a number of troubling ways.
One example is that registered sex offenders may only live in locations approved by their probation officer, and they may not live in areas with children. Sex offender status can also greatly affect a person's personal and professional life, as he or she is not permitted to go to all public places where children might be present. As a sex offender, the stigma can also cause great stress with personal and family relationships.
Sex offenders are also required by law to notify authorities of a change of address within five days of a move, and verify their home address every 90 days. If they fail to do so, they're also at risk for being charged with Class D felony. Further, there are fees to register as a sex offender, and potential costs to re-register annually.
State versus federal sex offender registries
As you know, the Connecticut sex offender registry is designed to help law enforcement keep track of or monitor individuals convicted of sex crimes. Depending on the individual and the crime committed, a listing may be open to alert the general public of a sex offender.
There are some small differences between the National Sex Offender Registry and a local state registry. The National Registry contains the national database of convicted sex offenders, while the local registry is maintained by Connecticut, and has some listings viewable to local law enforcement only. The rest is available to the general public.
The sex crime defense attorneys at Barry, Barall, Taylor & Levesque, LLC can advise you regarding your case and possible chances for avoiding sex offender registration. We meet with prosecutors to negotiate and minimize your charges, working for the best possible outcome for your case.
Sex crimes are different from other crimes in that, even after you serve your time or complete the terms of your sentence, the crime still requires you to register as a sex offender for decades or a lifetime. Because of this serious and extensive penalty, it's imperative you speak to experienced defense attorneys if you're charged with a sex crime – no matter how minor you believe it may be. Don't speak to law enforcement authorities before you talk to us.
Skilled Hartford sex offender registration attorneys
Our lawyers understand that everyone is presumed innocent until proven guilty, no matter crimes they're accused of committing. At Barry, Barall, Taylor & Levesque, LLC, we protect your rights, fighting the charges against you and working to keep your name off the sex offender registry. Call us today. We're located minutes off I-384 in Manchester. To schedule a free consultation with one of our lawyers in Hartford or Manchester, please call 860-649-4400 or fill out our contact form.