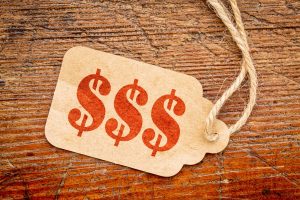 When a supplier or retailer significantly bumps up the price of a product during a crisis or emergency, they can be investigated for and charged with price gouging. Partner Ryan Barry recently represented a client accused of price gouging by the Attorney General's Office for selling face masks in violation of Connecticut's Unfair Trade Practices Act. Attorney Barry successfully negotiated to have the charges dropped for his client – another case closed.
Price gouging, also called "profiteering," is a crime in Connecticut. Many, although not all, states have specific legislation that prohibits raising prices on essential consumer products after a city, county, state, or the President of the United States declares a state of emergency. Connecticut is one of these states with a statute making price gouging illegal. In certain emergencies, the Governor has the authority to set price restrictions on products in short supply to prevent price gouging. If a seller fails to follow these restrictions, they can also be charged with price gouging. Note that normal market price fluctuations do not count as price gouging.
It's not just sellers and retailers who can be charged for price gouging. Manufacturers, wholesalers, and distributors can also be held liable for profiteering, and may even apply to online retailers like Amazon. Anyone attempting to take financial advantage of consumers by raising prices on essential items during a state of emergency could be charged with and convicted of price gouging.
The Connecticut Unfair Trade Practices Act (CUTPA)
CUTPA allows victims of price gouging to file suit against the company to recover compensation for their losses. In order to prove a CUTPA violation, a plaintiff has to prove that they suffered financial loss or property loss as a result of profiteering or deceptive marketing. To determine deceptive marketing and violations of CUTPA, Connecticut courts use a decades-old formula called the "cigarette rule." (Read more about why it's called the cigarette rule.)
The cigarette rule is a three-pronged test. A case doesn't necessarily have to meet all three criteria, to be considered price-gouging, but generally a case that meets three prongs will be stronger than a case that only meets one. These prongs are:
Whether the practice, without necessarily having been previously considered unlawful, offends public policy as it has been established by statutes, the common law, or otherwise-in other words, it is within at least the penumbra of some common law, statutory, or other established concept of unfairness
Whether it is immoral, unethical, oppressive, or unscrupulous
Whether it causes substantial injury to consumers, competitors or other business persons
Potential penalties for price gouging in Connecticut
The recent COVID-19 pandemic brought price gouging issues to the public's attention, with many business owners accused of profiteering on items like hand sanitizer, masks, and personal protective equipment.
Depending on the product, the amount of product, and the level of profiteering, penalties for conviction can vary widely. Financial penalties can run between $1,000 and $10,000, with jail time from one year up to five years.
Sometimes a rise in prices is completely justified and inevitable, and not an effect of price gouging. However, if you are accused of profiteering when you're only trying to keep your business up and running, ensure you have all the proper documentation and evidence that increased pricing is a result of things like costs of materials and labor needed to provide your goods and services.
The criminal defense attorneys at Barry, Barall, & Spinella are highly experienced in assisting clients accused of profiteering and price gouging. If you've been accused of profiteering by local or federal authorities, we can help. Talk to us today. You can schedule an appointment by calling 860-649-4400 or by filling out our contact form. We serve clients in Hartford, Manchester, and throughout the state.