Changes to the Connecticut Judicial System Due to COVID-19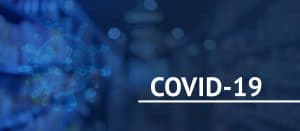 The COVID-19 pandemic is affecting every aspect of daily life, including the judicial system. Changes are ongoing, and the new rules will be changing again over time. The Connecticut judicial branch is continually trying to balance the safety of the public with the rights of Connecticut residents to have their cases heard. These new rules affect the availability of courtrooms and the trial of cases.
For starters, the Connecticut Judicial Branch posted a notice that jury service is suspended until further notice. Anyone summoned for jury duty should understand that they are not to report for jury service even if they have received a jury summons. In March, Judge James W. Abrams, Chief Administrative Judge for Civil Matters, held that "all deadlines contained in Civil Scheduling Agreements and Case Management Orders are hereby suspended until such time as Judicial Branch operations are fully restored."
This notice effectively means that any civil jury trials, including victims of car accidents, product defects, slips and falls, or any other accident will have to wait if they want their case heard by a jury. It also means the criminal cases for drug offenses, fraud, or any other crimes are also on hold until a change is announced. In civil cases, the courts have begun to hold remote status conferences and pre-trials.  This is a sign that cases might be moving along a little bit in the not-too-distant future.
Current notices and rulings
The Connecticut judicial branch website addresses other issues, such as:
Which courthouses will be open
The hours of operation for each courthouse that Is open
The remote filing of temporary restraining orders – without the need of a notary public or other authority to take the applicant's oath
The closing of adult probation offices
The closing of support enforcement services
We encourage you to visit the website if you are engaged in a civil or criminal matter, since the information can change from day to day. If you have already retained Barry & Barall, our office will keep you informed about any updates or changes that affect your case.
Other legal issues that may be affected
New rules may affect other aspects of civil and criminal trials. Our attorneys can explain how the new rules affect new and ongoing cases, such as:
Any changes to the statute of limitations for filing a claim during the COVID-19 crisis
Whether or not bench trials – trials heard by judges without a jury – are still ongoing
How to proceed with oral depositions and written interrogatories, and whether using video conferencing software is permissible
The rights of criminal defendants to an arraignment, a preliminary hearing, bail, release from prison, parole, and other criminal matters
During these stressful times, the trial lawyers at Barry, Barall, & Spinella, LLC, are doing whatever we can to keep our clients and our team safe. We are still working on existing cases, to ensure that those cases can move forward when the judicial system is fully operational again. We are also accepting new clients. For help with your accident cases, criminal cases, and family law cases, call us in Manchester at 860-649-4400 or use our contact form.