GM Offers Use-Based Auto Insurance with Data from OnStar Vehicle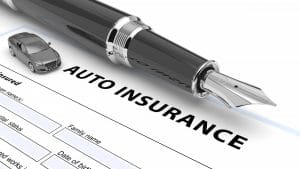 In the age of the Internet of All Things, when everything is connected to everything else, including cars, companies are attempting to use the data from all those connections to their advantage. One such company is General Motors Co., which is working to adjust insurance rates based on the driving behavior obtained from this data. Most insurance rates are currently based on the driver's age, sex, where they live, and their credit score – over the objection of many consumer rights groups.
According to a November 18, 2020, article in Claims Journal, GM "will use data from its on-board concierge device OnStar, which connects drivers to human operators who help with navigation or emergencies, but also collects precise data on driving patterns, such as hard braking and acceleration."
Other companies, such as Tesla Inc. and Ford Motor Company are considering using this "use-based auto insurance" – also called telematics. Telematics has been available for a few years – but it required that drivers download a mobile app or use a data recorder for their car. The demand for use-based insurance has increased during the pandemic – "as Americans drive significantly less, according to data from research firm J.D. Power."
GM's vice president of insurance innovation, says his company has more data "than the rest of the industry combined." GM's OnStar insurance program will begin in Arizona. It will focus on acceleration, braking, and general usage data. GM's goal is to include more data such as vehicle tire pressure and how often the driver engages blind spot detection, automated braking, keeping in the lane technology, and other advanced assistance systems.
While GM's plan may work technically, there are still many regulatory hurdles with state insurance commissions that have to be met. So far, the insurance commissions haven't approved the performance-based usage data insurance model.
At Barry, Barall, Taylor & Levesque, LLC, our Manchester car accident lawyers are concerned that you and the people responsible for your injuries have enough insurance to pay for your damages. If another driver causes you harm, you deserve compensation for your medical bills, lost income, pain and suffering, and property damage. If the liable driver doesn't have enough insurance, or doesn't have any insurance, you can file a claim with your own UM/UIM carrier. To discuss any car accident injuries, including the death of a loved one, call us at 860-649-4400 or fill out our contact form. We serve Hartford, Manchester, and the surrounding communities.