The Manchester Road Race May Be Virtual, But Safety Man Lives On
Although 2020's Manchester Road Race will be a "virtual race" due to social distancing concerns from the COVID-19 pandemic, some traditions are too important to forget. This year, the team at Barry, Barall & Spinella ensure the community won't miss out on seeing popular participant Safety Man by making a scarecrow of the long-time favorite runner.
The Manchester Road Race is a Thanksgiving Day tradition established in 1927 and attracts runners from the local community, across the country and even internationally. About 15,000 people participate each year – individuals, families, and teams, all running together to raise money for various charities. Part of what makes the Race such a good-natured event are the outlandish costumes some of the participants wear during the race, which is a little under five miles long.
One of these characters is Safety Man, who not only runs the race, but also reminds everyone that a good Thanksgiving is a safe Thanksgiving. With this year's race being run virtually and separately by each runner, the team at Barry, Barall & Spinella decided to provide Safety Man to the community anyway, right outside our offices on Main Street, where the race traditionally begins and ends.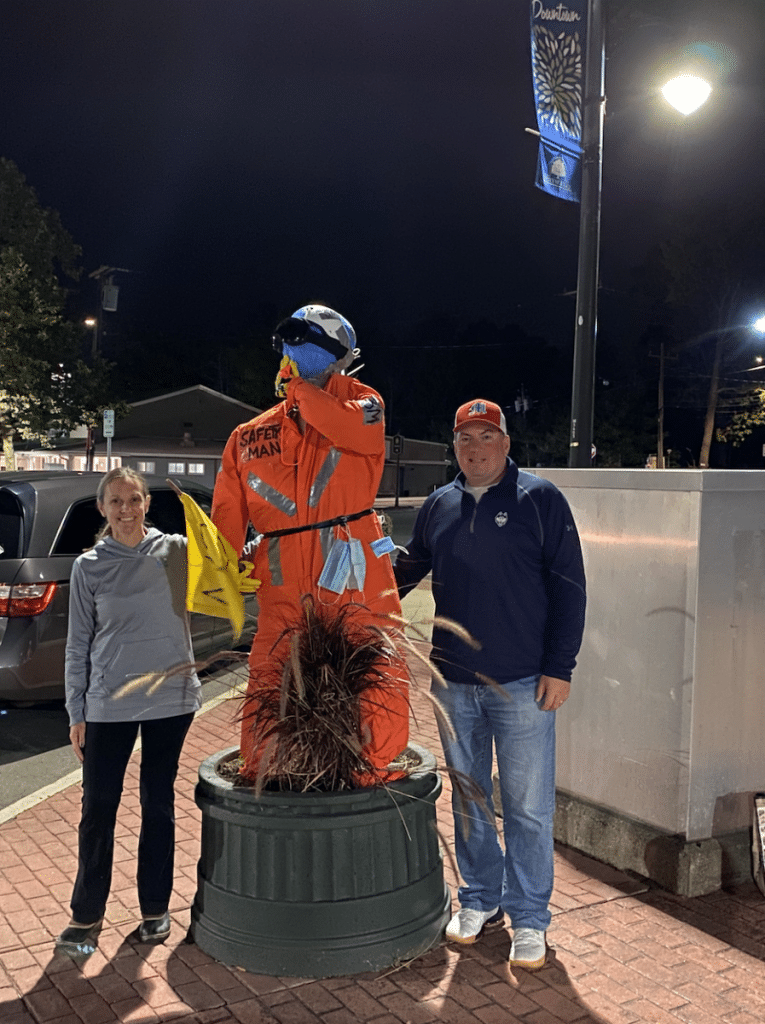 Come visit Safety Man before you run the Race this year and start a new tradition! We can't wait for you to see him. And, we wish you and your loved ones much health and safety this holiday season.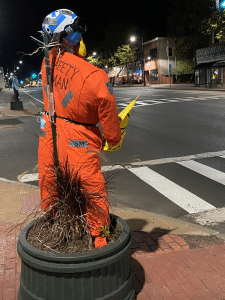 The team at Barry, Barall & Spinella, LLC are proud to serve the local community. If you need legal help, call us at 860-649-4400 or use our contact form to schedule an appointment. We serve Hartford, Manchester, and the surrounding areas.