Barry, Barall & Spinella Win Precedent-Setting Case of First Impression Regarding UM/UIM Coverage for Rental Cars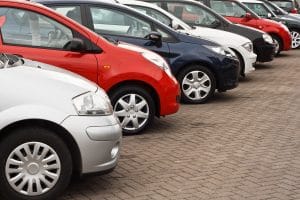 When you rent a vehicle, you are given the option to purchase additional insurance coverage for the duration of your rental time. You may also purchase rental insurance through your own policy, so that you don't have to buy the additional coverage when you pick up the rental keys. These insurance policies protect you in the event of a car accident or collision. What they did not necessarily do was protect you in the event of a crash with an uninsured or underinsured (UM/UIM) driver.
That changed in October of 2019, when Barry & Barall, LLC successfully obtained a summary judgement that ruled insurers must include UM/UIM claims in rental coverage: Justin Lollar v. Progressive Direct Insurance Co.
Superior Court Judge Mark H. Taylor ruled that "Although rental coverage is not mandatory in automobile liability insurance policies in Connecticut, an exclusion of UM/UIM coverage for such rentals is not authorized by state statute of agency regulations. As such, the exclusion is unenforceable."
What happened to Justin Lollar?
Justin Lollar was a passenger in a rental vehicle. That vehicle was hit by an uninsured driver. Mr. Lollar, who sustained injuries because of that crash, made a claim through the UM/UIM insurance of the driver whose car he was in at the time of the crash. The insurance company, Progressive, denied Mr. Lollar's claim because it excluded rental vehicles as covered vehicles.
Attorney Ryan Barry and Paralegal Briana Clark would not let this stand. Together, they built the case on behalf of Mr. Lollar. The firm filed a lawsuit claiming that this exclusion violated Connecticut law, which stated that UM/UIM insurance was mandatory for all policies in Connecticut. UM/UIM insurance could only be specifically excluded by statute or regulation. For example, antique vehicles are excluded when they are used for exhibition, and there are exclusions regarding household relatives who may strike other household relatives with vehicles. However, there was no state statute or regulation that specifically referred to UM/UIM coverage for rental cars and the passengers within them.
Judge Taylor sided with our client, and ruled against Progressive.
What made this case special?
There are two factors of note in this case. First, this case was a case of first impression, meaning that it had never been broached in any reported cases in a Connecticut court of law before. It is literally the first of its kind in any given jurisdiction.
Second, the ruling by the court provides guidance to other courts to rule that no other passenger in a rental vehicle can be denied a claim for damages simply because the at-fault party did not have insurance. In short, unless the policy is separately negotiated, there will always be an assumption of coverage.
The UI/UIM accident attorneys at Barry & Barall, LLC represent injury victims in Hartford, Manchester, and throughout Connecticut. If you sustained injuries in a crash with an uninsured or underinsured driver, we want to help. Please call 860.649.4400 or fill out our contact form.